My dear lovely people living with HIV, I am not sure if we all know what U=U means. If not, I am always glad to explain it once again as it is really important to know U=U and how it can help to break the HIV stigma.
If you have an undetectable viral load, it means that you cannot transmit HIV sexually. I believe this information should be known widely as I have come to realize that there are still people out there that lack this information. So, to highlight the impact of U=U, I will share two stories of young couples where U=U saved their relationship.
My first story happened in October last year, when I got in touch with a HIV+ American woman with undetectable viral load who follows my HIV stigmafighter facebook page. She fell in love with an African migrant from Senegal and I just finished to share a post about the U=U campaign in French. Immediately she contacted me via messenger and asked me if I could talk to her boyfriend about U=U.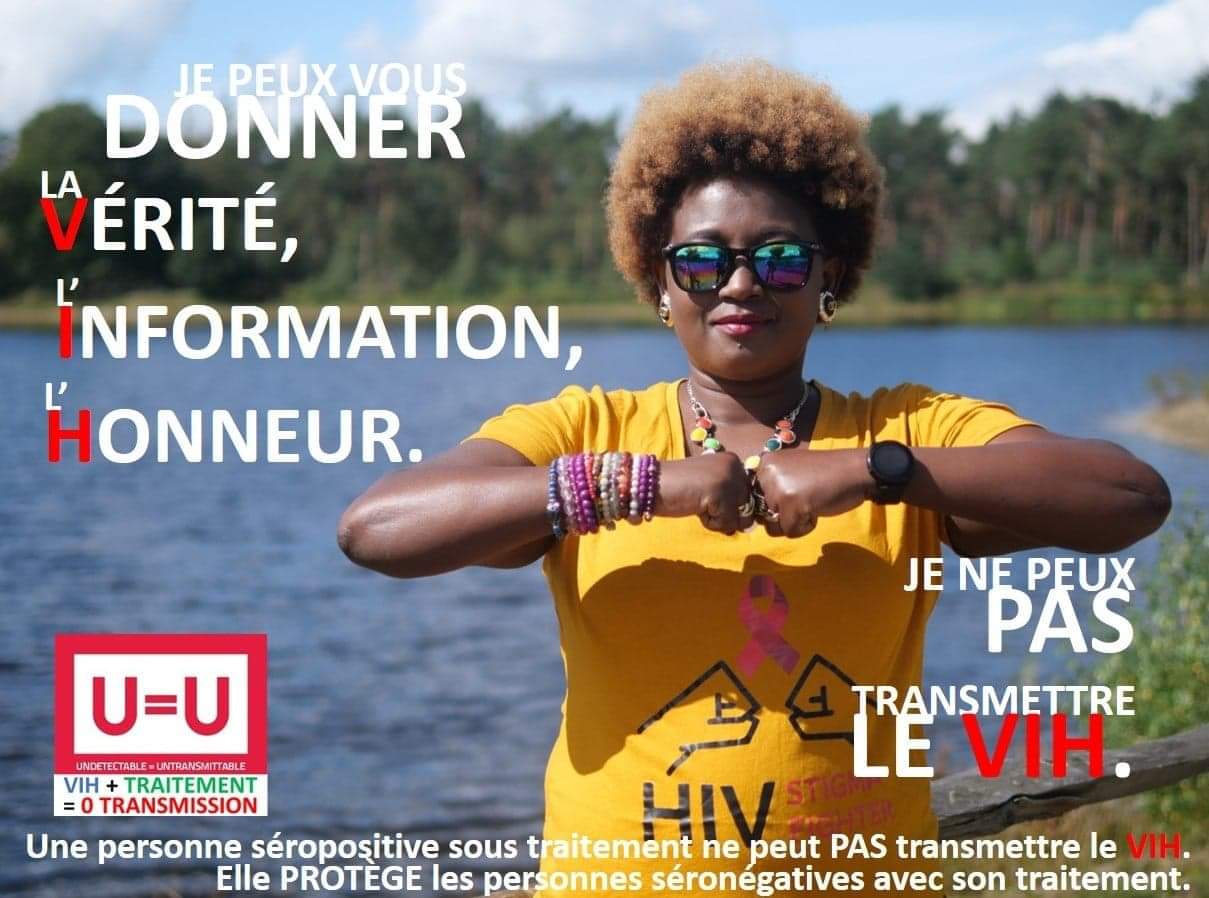 "I can give you truth, information and respect, but I cannot transmit HIV"
I explained U=U to him through this picture in French. He told me that they already had intercourse and that some time after that she told him about her HIV status. At the time he panicked, thinking it would be the end of the world, especially since he recently was tested HIV negative before donating blood. I was quick to comfort him and inform that she could not pass it on to him because she is Undetectable. I recommended him to go back for another test to discover the truth.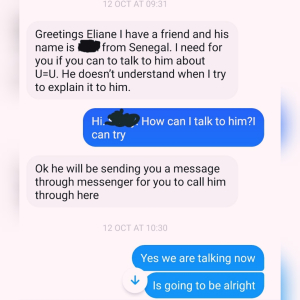 A few days later he got in touch with me again and he was very happy and thanked me for guiding him in the whole process. He send me a small message saying "Hello Madam , I want to thank you for your help. I did HIV test and I am negative. I believe now in U=U". He confirmed that he will keep on loving her and is planning to start a family with her. I now heard from them and learned that soon they are going to get married! What a happy ending!
My second story is about a young African migrant woman living in the Netherlands. I used to be her HIV peer counsellor and during one of our sessions she explained her worries about having children. She was madly in love but she did not want to disclose her status. First of all, I checked if she already knew something about U=U and she told me that she heard about it but did not understand it since she always communicated with health professionals through an interpreter who does not have knowledge on HIV terminologies. So, I explained clearly to her in French what U=U means since this is her preferred language to communicate. I told her that if she really wants to have a baby with her boyfriend, she will have to tell him to make him understand what it means to be undetectable.
I also stressed to her to use the fact of being undetectable for her own benefit, and that she should ask him to find out about his status as well before sexual intercourse. The reason for this is because if it then so happens that he is HIV+, they will not later on argue about his status. Being open about status and being undetectable will really help him understand that there will not be any danger for him.
After our chat, she went home convinced to be open about it. On the same evening when he approached her romantically she decided to tell him. He accepted her advice and they went to see a doctor together where he also learned more about how he can support her. He also got in touch with me to hear more about my and other experiences, which made him really excited to start a family with his girlfriend. Two months later she became pregnant and now they have a son that was born HIV negative.
Long live U=U, it saves relationship and helps to break the stigma!
Peace, Eliane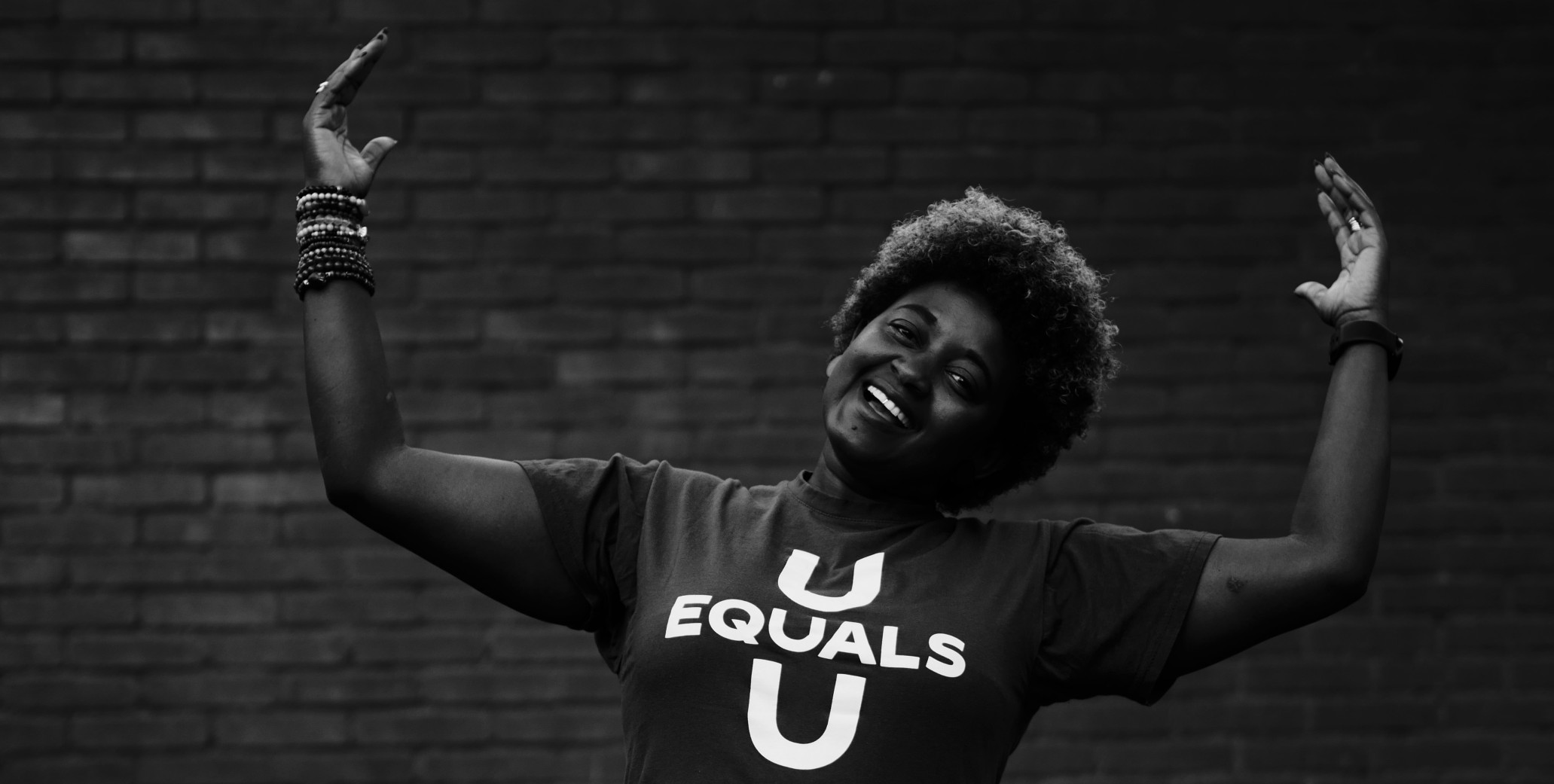 This blog was originally posted on hivstigmafighter.